Adventures in Waldorf Toy Making
Originally, I had planned to call this post "How to make Waldorf style blocks" or something to that effect.  You know the cute little blocks I am talking about…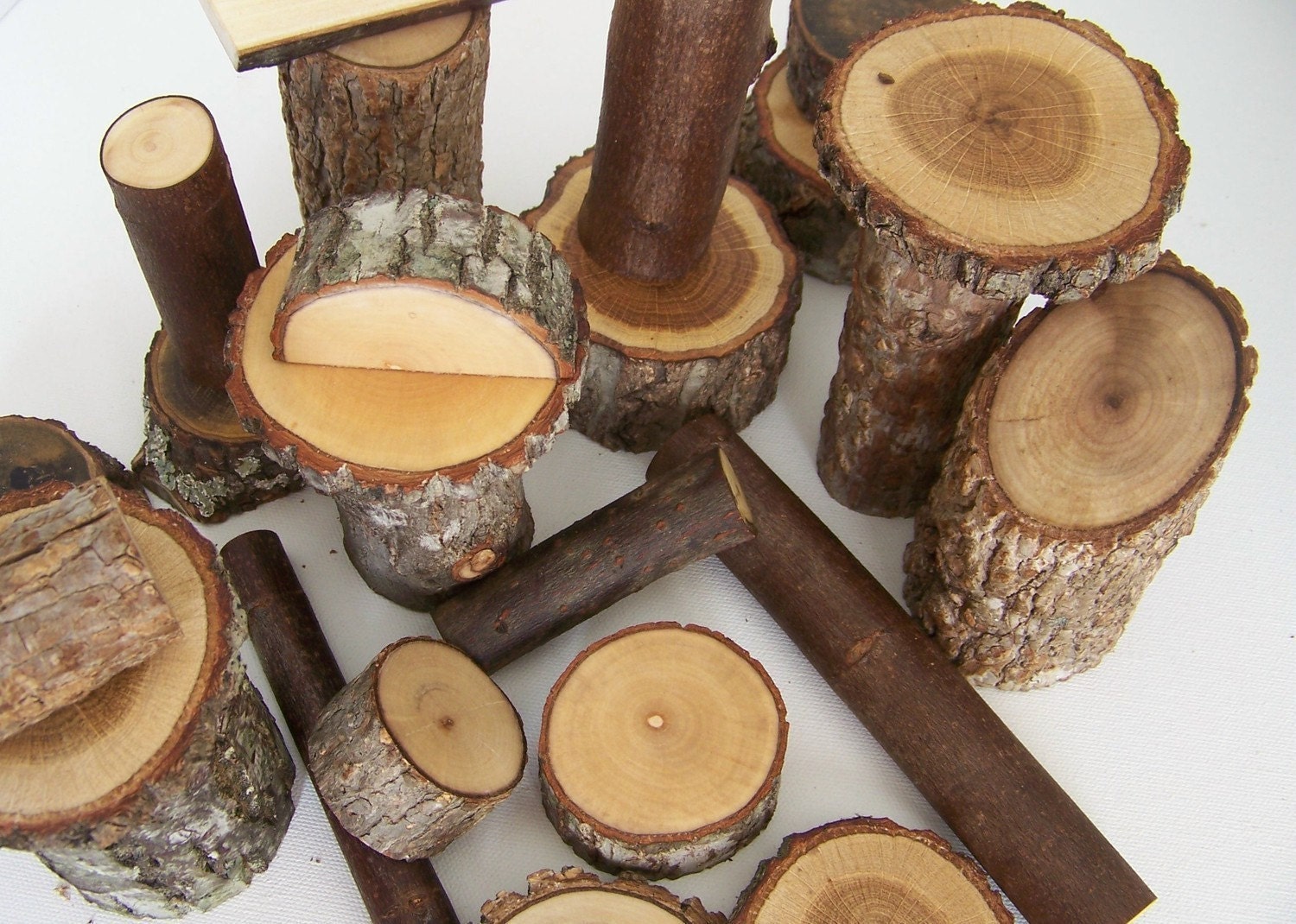 However, after the 15 minutes I just had, I have changed the title to "Adventures in Waldorf Toy Making".
If you are reading this to learn how to make Waldorf style blocks out of a log or a stick, I apologize, this post will probably not help you very much.
1: I started off with a few logs from my wood pile.  I grabbed a log about 4 inches in diameter.
2: Using my Chop Saw and a great deal of careful trepidation I chopped a 1.5 inch bit off of the end.
3: Success!!!  Visions of my kids happily playing with these blocks are already dancing before my eyes.
4: Time for block number 2…. DOH!
5: As you can see, the branch is stuck to the chop saw.  I do not know why this happened.  I was sawing the branch, and then a loud noise and a big tremor came from my saw.  I quickly let go of the trigger and jumped far away from the whole thing!
back story that you can skip: I owe all of my extremely meager woodworking skill to My father, an accomplished carpenter.  Sadly, a couple of years ago, while using the table saw, he cut off the tip of a finger.  Ever since then I have been a bit jumpy about sawing things.
6: What I did next…. I was scared to keep sawing.  Who knows what stopped the blade (although I suspect a knot in the wood).  I could not even find my hand held wood saw, so I grabbed a hack saw and began to saw.
7: In the middle of this the sawdust gave me an asthma attack.  So I went inside and googled "How to safely cut a branch with a chop saw".
I will try again in Part II of Adventures in Waldorf Toy Making!!!