Halloween Crafts inspired by Waldorf Pedagogy
1: Colorful Corn Necklace – Using Multicolored corn, make a beautiful fall inspired Necklace!  Thank you Magic Onions for another great tutorial!
2: Halloween Windows: Using Black posterboard, create a shadowbox style Halloween Scene! Thank you for this tutorial Make the Best of Things!
3: Drill a Pumpkin: For those of you that may want a little break from carving pumpkins, this is possibly going to be your favorite tutorial.  Using a power drill to poke holes in a pumpkin looks great!  Thank you Strawberry Chic!
View Tutorial  (or simply drill holes in a pumpkin)
4: Watercolor Jack-o-lanterns: Wet on Wet Watercolor and Beeswax crayons make a great Halloween Craft!  Thank you Frontier Dreams!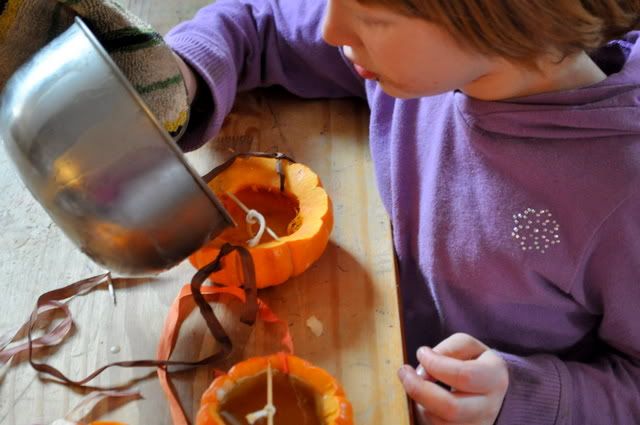 5: Beeswax Pumpkin Candles: We can not seem to put together a craft list without something involving beeswax!  Here it is!  Thank you folk from This Cozy Life!